Stop the Parole of Jamie Fuller
On August 23, 1991, 16-year-old Jamie Fuller murdered 14-year-old Amy Carnevale. He stabbed her and disposed of her body in Beverly's Shoe pond. He was sentenced to Life in Prison with NO possibility of parole. Due to a recent Supreme Court decision, he may now have the opportunity for parole. Please support the victim's family by removing any hope of parole. His crime was premeditated and heinous. Amy was a beautiful, kind and loving young girl with dreams and aspirations. Jamie Fuller took those dreams from her and from family and friends who loved her precious life. We must take action against this injustice!
Powered by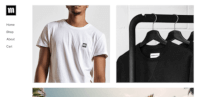 Create your own unique website with customizable templates.